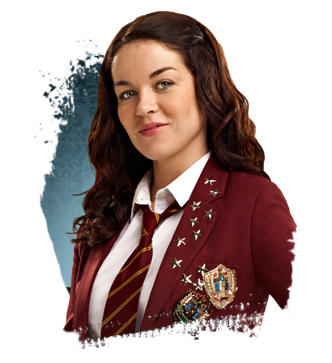 Patricia Williamson is portrayed by Jade Ramsey .
About Patricia Williamson
Edit
Patricia Williamson is one of the main characters of the show, House of Anubis. She is known as the gothic red-head of the group. She is best friends with Joy Mercer. At first, she hates Nina because she believes she made Joy "disappear", but soon enough the two become close friends. Patricia soon joins Sibuna. Patricia shares a passionate kiss with Eddie in House of Silence / House of Warnings, but Joy interrupts them in the middle of it. Patricia was dating Eddie Miller, but in House of Arrivals / House of Presents  they broke up. And in season 1 it may showed Patrcicia dosent like Fabina and she has crush on Fabian.