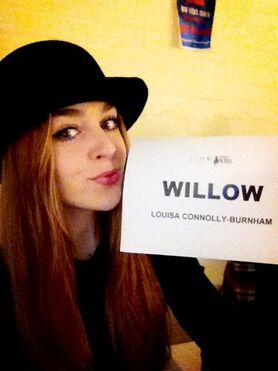 Louisa Connolly-Burnham
(born on June 23, 1992) is best known for her role on CBBC TV show "Wolfblood" as Shannon Kelly. She also stars in the hit Nickelodeon TV show "House of Anubis" as Willow Jenks. On January 22, 2013, Louisa revealed that when she was fliming House of Anubis for 7 months it was her best 7 months ever.
Louisa Connolly-Burnham's Twitter
While filming "House of Anubis" Season 3, she was roomming with fellow cast member Alexandra Shipp.
She's good friends with the "House of Anubis" cast and the "Wolfblood" cast.